Summer Studio Sale: Magic the Gathering
These pieces are all original oils painted for Magic: The Gathering released by Wizards of the Coast. I've painted over 100 Magic cards since 2008 and sold the majority of those. The pieces that I've retained are not publicly available and these pieces will revert to NFS when my Fall studio sale goes up. If you would like to get advance notice of studio sales in the future, please sign up here.

All prices include shipping inside the USA. For international destinations, additional shipping rates will be sent in a separate invoice.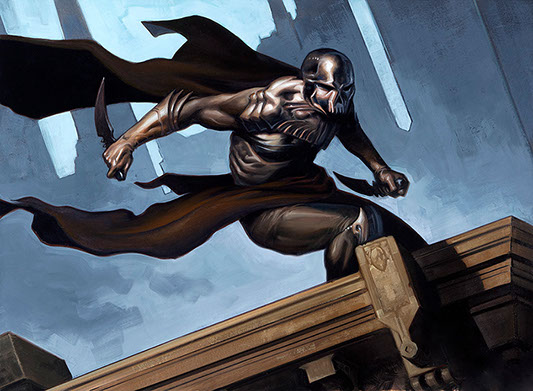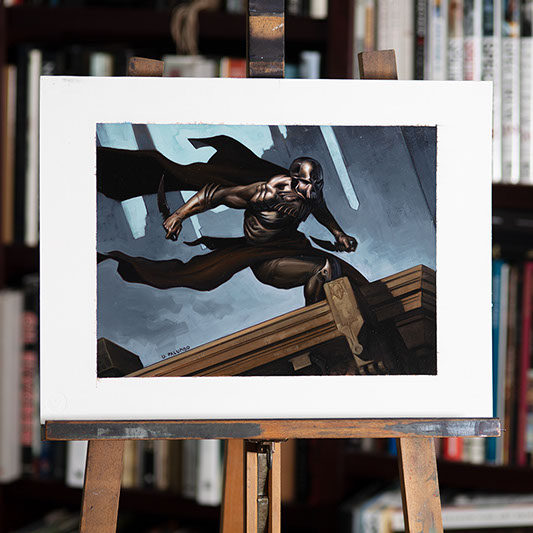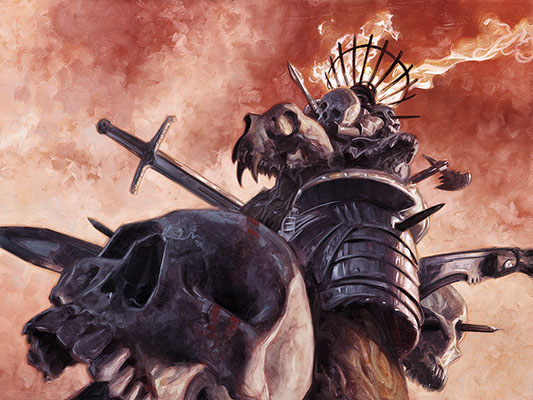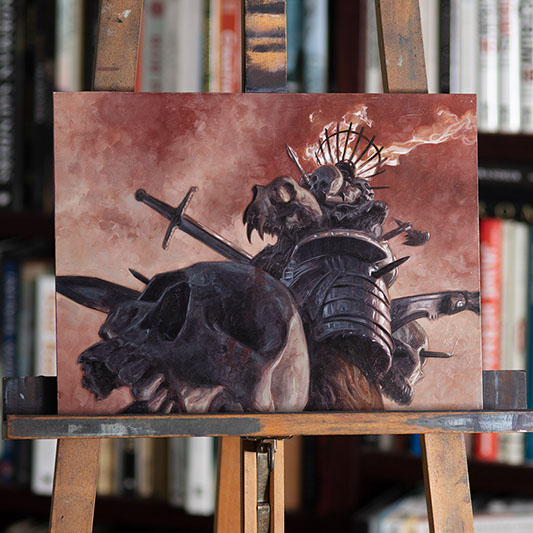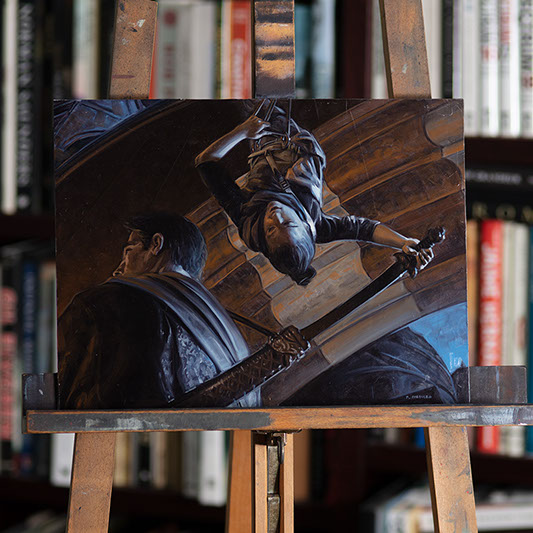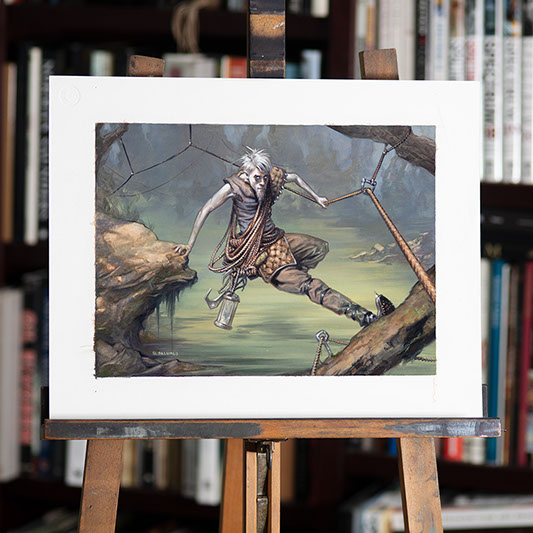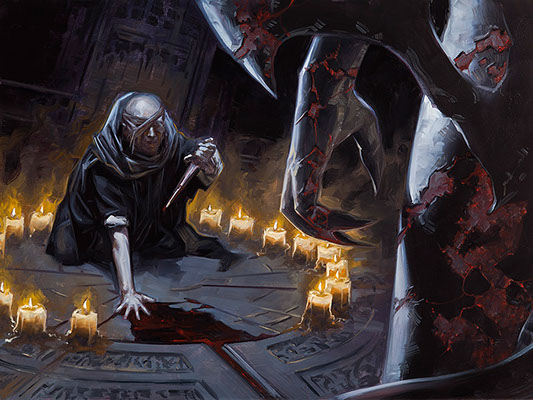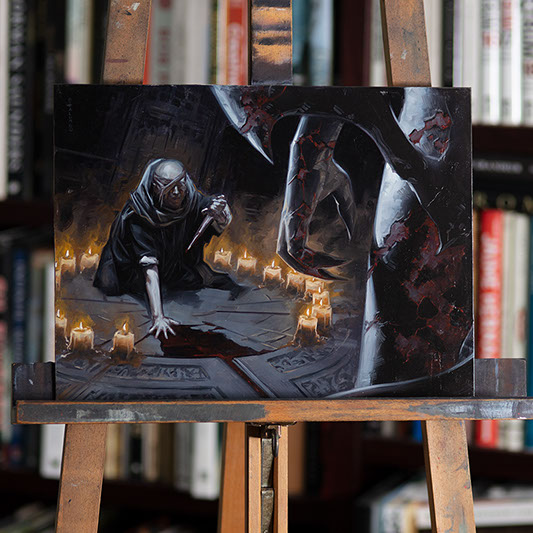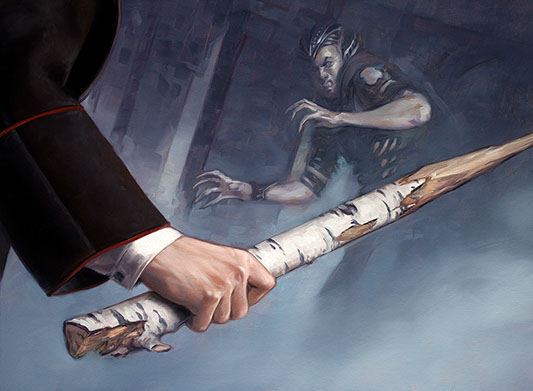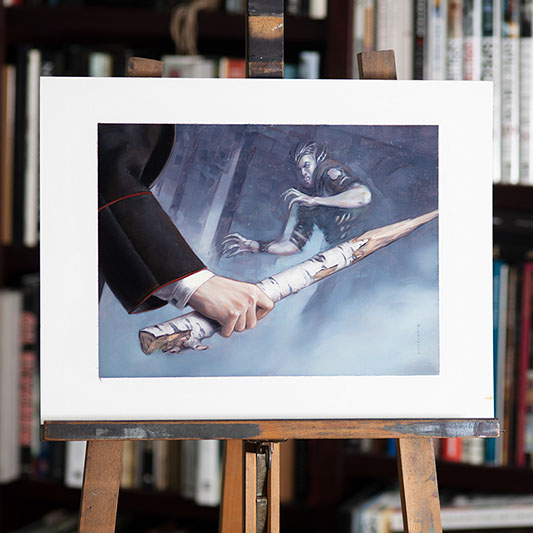 Deathcult Rogue
11x15 inches plus 2-3 inch handling margins
Oil on board
2015
from Magic: The Gathering - Gatecrash

SOLD
Goblin Oriflamme
12x16 inches
Oil on panel
2018
from Magic: The Gathering - Modern Horizons

$2500
Subtle Strike
12x16 inches
Oil on panel
2015
from Magic: The Gathering - Kaladesh

SOLD
Marsh Threader
11x15 inches plus 2-3 inch handling margins
Oil on board
2009
from Magic: The Gathering - Worldwake

SOLD
Priest of the Blood Rite
12x16 inches
Oil on board
2014
from Magic: The Gathering - Origins

SOLD
Wooden Stake
11x15 inches plus 2-3 inch handling margins
Oil on board
2010
from Magic: The Gathering - Innistrad

SOLD